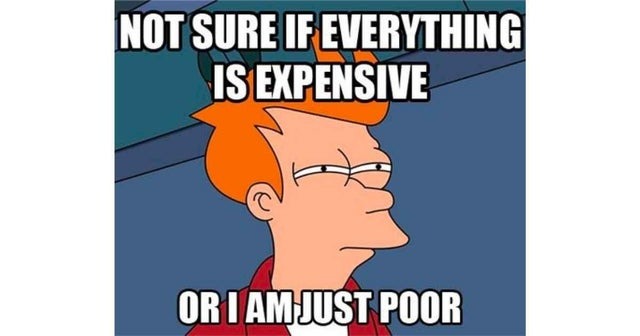 You can't afford to be a composer.
You can't afford to be a composer.
Just getting the virtual instruments is nearly impossible.
For starters, just look at this orchestra by Spitfire Audio which is normally $3,346:
https://www.spitfireaudio.com/spitfire-symphony-orchestra-professional?queryID=d5938528fb983586b57078ee6d3eafa3&objectID=e4b80cbb91c035c2766c1590dfc12fa47e4940495f301fa52547ffdd2ff10bd3
or this one by Cinesamples for $3,499:
https://store.cinesamples.com/bundles/cinesymphony-complete-bundle
To be honest, these options are some of the most expensive available. However, if you calculate the combined cost of all the smaller products you need to match, you'll find that it's not far off from these numbers.
How are people supposed to start composing with such high prices?
Let's talk about it.
As is often the case in life, you get what you pay for. The quality of sample instruments is usually reflected in their price. The listed products are expensive because they are of excellent quality, there is no doubt about that. However, that doesn't mean that some creativity can't yield incredible results.
Below, I have compiled a list of some of my favorite free instruments, and we will discuss each one and their respective uses. As we progress, I will provide examples of how I used each instrument to create a unique track using only them. I want to clarify that I will be doing some production in my track, but everything I do will be accomplished using free or stock plug-ins. I will have a blog in the future about producing and mixing with free plug-ins.
Here they are:
Frozen Strings – Spitfire Labs
Wildmother's Dulcimer – Piano Book
BBC Core Orchestra – Spitfire

Frozen Strings (Spitfire Labs):
https://labs.spitfireaudio.com/labs-frozen-strings
I absolutely love this instrument for the imaginative ambiance it offers and its ease of use. It is truly useful for both creating pads/texture behind your track and adding melodic content.
I see this instrument as a way to bring high-end excitement to the mix while still featuring the entire frequency spectrum in an evolving sound.
Here is the instrument by itself:
As a quick note: This instrument is part of a larger collection of instruments called "Spitfire LABS". These instruments are essentially traditional instruments that have been sampled and produced in a unique and interesting way. While you may not find a typical violin sound here, you'll discover a wide variety of other unique instruments.
Wildmother's Dulcimer (Piano Book):
There are many things I love about this instrument. I rarely feel like it doesn't belong somewhere in my music.
It is incredible for adding an organic and rhythmic feel to your track. By using a recorded dulcimer and a lot of delay, it gives me a warm and tangible sensation.
Here is the instrument by itself:
BBC Symphony Orchestra Discover (Spitfire):
https://www.spitfireaudio.com/bbc-symphony-orchestra-discover?queryID=2152be9cba106c1059ee9497a2b16b8f&objectID=4ed3f9a0a40e22f820cbc7644f510b2bb57457b5e1aa814338cf646cbf5f4abc#overview
Here is the king of free instruments: an incredible orchestra library that actually delivers where it counts.
There is nothing weird or experimental here, just straightforward sounds to build a track with.
Here is the instrument by itself:
Finally, here is the track all put together:
I'm sure that there is a lot you can do with some more time. I only spent about an hour on the track in total, so there is a lot more to be done. However, that only reinforces my point. These cool sounds happened in just one hour. These instruments start making awesome sounds immediately, giving you plenty of time for creativity.
I hope you feel inspired to explore these instruments and see what you can create with them 🙂 I have a great appreciation for all three, and they are part of extensive libraries of other free instruments offered by the same company.
As a note, two instruments in this blog were directly made by Spitfire. The exception is "The Wildmother's Dulcimer" which was made by Spitfire's affiliate site: PianoBook.
The concept of Pianobook is that it's a curated website of community made instruments to mirror their in-house LABS library. It's super cool and I insist you dive into everything it has to offer.
Feel free to shoot me an email at [email protected] and let me know which free instruments you personally use. I intentionally picked three from the same company but I love seeing what other companies have to offer as well.
In the meantime, enjoy your craft and keep creating music!